NOT ALL BARBEQUE IS CREATED EQUAL

LOW & SLOW VS FAST & FURIOUS
Why be basic with an ordinary gas grill? Anyone can slap a burger on the grill for a weekend cookout. But, it takes time, commitment and skills to be the real deal - aka - barbeque master.

Smokin' great meat can take up to 18+ hours. Unlike grilling, smoking barbeque uses the gas that comes off the burning wood to deliver unparalleled flavor and variety. It's a slow process (patience, my friend) but one that rewards and is sure to keep your people coming back for more. Let's be honest, no one wants to settle for an average hamburger… And come on, do you really want to disappoint the neighborhood?
WHAT MAKES US UNIQUE?
Authenticity matters. Our barrel smoking wood comes from 100% authentic, used barrels made of American White Oak staves. The deeper, stronger aromas and flavors form our BBQ smoking chips and chunks are unmatched because they are genuine.
EASY
What's the simplest, fastest way to get your hands on authentic bourbon barrel, wine barrel & barrel-aged beer barrel smoking wood? That'd be us.
EXCLUSIVE
Our brand is one of the only ones that takes no shortcuts. No blends. Ever. You get 100% authentic barrel smoking chunks and chips and 100% quality.
EDUCATION
We know barrels. We know BBQ. We're always dropping knowledge on why the two are a match made in heaven when smoking meats and other foods.
BECAUSE IT'S A LIFESTYLE
At Midwest Barrel Co., we believe smokin' great meat is a lifestyle, not a hobby. That's why we created our signature smoking chips and chunks. Fire cooking has brought people together since pretty much the beginning of time. It's a way of life - show up, cook out and toast to good food.
Barrel Smoking Wood for Every Smoker & Grill
No matter what you're smokin', we have chunks and chips perfect for any BBQ recipe.
REVIEWS
"Other companies sell FAKE smoking chips where they soak the wood in whiskey. Midwest Barrel Company is the real deal. Their barrels come straight from the distillery. They don't add anything to the wood and even cut them up onsite. The flavor difference is incredible."
Trevin Chramosta
"WOW! There was no doubt it was from tequila barrels...I almost got a buzz when I opened the package! AWESOME! Thank you! And since I was giving it as a gift, the packaging was perfect!"
Paul
"This is exactly what I was looking for! When I opened the envelope, the sweet aroma of a rackhouse full of 20,000 barrels aging precious bourbon hit my nose. This is the real deal. And the shipping was fast!"
Ryan Gartman
Featured Recipe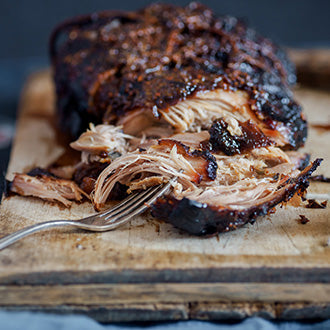 A key part of any grill master's claim to fame is consistently serving up delicious barbecue that gets mouths watering and keeps everyone coming back for more.
Read More...